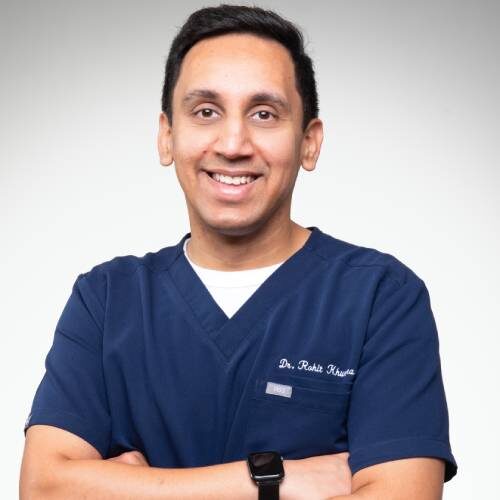 Dr. Rohit Khurana completed his Bachelors of dental surgery from the prestigious
Bharati Vidyapeeth University, Pune. He holds a master degree in Periodontology
and Oral Implantology from Jaipur Dental College, Jaipur, India. He was
recognized as one of the best outgoing postgraduates in his batch. Ever since, he
has been actively involved in numerous continuing dental education programs in a
variety of dental fields.
Dr. Khurana moved to Canada in 2018 from India and was amongst the top 5% of
all the internationally trained dentists to complete their dental equivalency program
in less than a year. He has been serving patients across the GTA since then.
Apart from conventional dental treatments, Dr Khurana has a keen interest in
wisdom teeth surgery and provides minimally invasive periodontal plastic
procedures utilising the latest technology dentistry has to offer. His calm
demeanour and high ethical standards, enable him to provide the best dental
experience to all patients.
When he is not working, Dr Khurana loves to spend time with his wife, friends and
dog, Goa! He's an avid sports fan and enjoys the outdoors, biking, hiking and
exploring new places.